VIDEO: Fitri Cerado, 9, is youngest Filipina YouTube sensation
Fitri Cerado once again presents undeniable proof of innate Filipino musicality—making waves on the Net at the ripe old age of 9.
Last year, Fitri's YouTube videos were "liked" and "shared" by several stars, including top singers and celebrities.
Scroll down for video.
Largely through her music videos, she has met quite a few singing stars, like two other YouTube sensations Charice Pempengco and Arnel Pineda, and Original Pilipino Music stalwarts Pilita Corrales, Martin Nievera, Gary Valenciano and Verni Varga.
Supportive parents
Fitri's YouTube channel has attracted at least 541,845 views and 3,073 subscribers at press time. Among her most-watched videos is a rendition of Adele's "Someone Like You," where she also plays the keyboard (250,560 views and counting).
Her YouTube channel and Facebook page are maintained by her mother, Mary Claire, Fitri told Inquirer in an e-mail interview.
Fitri recalled that her mom uploaded her first video on YouTube over two years ago. "My parents are very supportive," she said. "My dad, a former choir member, teaches me how to sing; my mom always brings me to my shows."
Her parents noticed that she could carry a tune before she could speak or walk. "They say I started humming with the music player at age 1." At 3, she had informal voice lessons with her father, Juanito. At 4, she started playing the piano.
At 5, she enrolled in music school. At 6, she started belting showstoppers like "My Heart Will Go On" (videos of which were posted on the Net in 2011).
The girl's current YouTube appearance is not her first brush with fame.
In 2011, she joined popular Indonesian talent search "Super Wani 2," she related. She won, besting 19 other finalists, with the Indonesian ditty "Andaikan Kau Datang Kembali." (She was born in Indonesia and speaks Bahasa.)
"'Super Wani' means super brave in Bahasa," she noted. "The title of my winning piece in English is 'If You Come Back.'" Her name means "clean" in Bahasa.
She couldn't join other televised contests because she wasn't Indonesian. Luckily, "Super Wani 2" was "open to everyone," she quipped.
Before the TV show, she joined countless amateur singing contests in Indonesia. "I started competing when I was 3. Sometimes we would travel six to seven hours so I could join contests."
Her idols
Her father, an engineer, worked in Indonesia at that time. From Jember, East Java, in Indonesia, the Cerado family later moved to General Santos City. Fitri and her mom are now based in Manila.
Fitri, who turned 9 on Nov. 23, sang a duet ("The Prayer") with Nievera in a fund-raiser for flash-flood survivors in Muntinlupa last year.
She confessed that she looked up to numerous singers—a diverse bunch that includes fellow YouTube sensation Zendee Rose Tenerefe and fellow prodigies Connie Talbot, Anna Graceman and Rhema Marvanne.
She enumerated at least 19 favorites, but there are more names on her list, she insisted.
She is thrilled that she gets to meet celebrities through her videos. "I am thankful that they 'like' and 'share' my videos," she said.
Fitri also has a slew of favorite songs, including David Guetta's "Titanium," Aiza Seguerra's "Anong Nangyari sa Ating Dalawa" and Marion Aunor's "If You Ever Change Your Mind."
She's a budding composer as well. "I've composed five songs in English and many in Indonesian (Bahasa)," said the incoming Grade 5 student.
Her big dream is to become "a singing doctor." She explained: "I'd like to help people get well and feel better, through medicine and music."
--Source: Inquirer.net
WATCH THE VIDEO:
VIDEO: Fitri Cerado, 9, is youngest Filipina YouTube sensation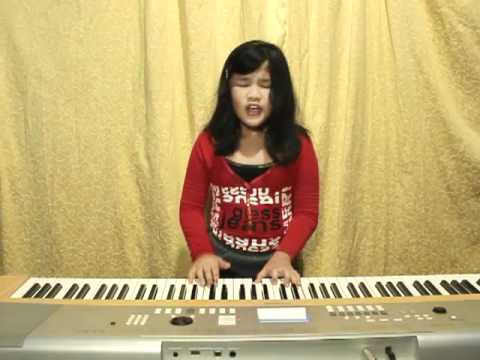 Reviewed by
Leun Sotragues
on
12:02 AM
Rating: